London, March 2022CoinShares, pioneers in digital asset investing leverage the ULTUMUS COSMOS platform to streamline their creation and redemption process.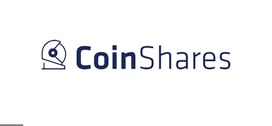 As assets under management and trade volumes have accelerated, so has the need for solutions that drive efficiencies; COSMOS addresses the current fragmentation that exists in the marketplace and provides an effective, transparent way to connect market participants.
The COSMOS platform provides a user interface as well as FIX AP and has been designed as an industry utility to benefit the ETP industry, allowing Market Makers and AP's to use a single portal to create and redeem across a variety of ETP products.
CoinShares ETPs offer European investors simple access to digital assets via regulated exchanges. The company recently made headlines when announcing the launch of their Staked Polkadot and Tezos ETPs, the first in the world to feature staking rewards of 3.0% p.a. and 5.0% p.a. (respectively) and reduced management fees of 0.0% p.a.
Bernie Thurston, CEO of ULTUMUS "We are delighted to be partnering with CoinShares, with the intelligent advances in the variety of ETP offerings, COSMOS looks to move the creation/redemption process away from the fragmentation that previously existed with disparate portals, MFA tokens and customized processes and provides an industry solution to streamline and consolidate this for all participants.'
About ULTUMUS
ULTUMUS capture, normalise and distribute global daily ETP and INDEX composition data across the market today - reducing risk and offering key uplift in performance, flexibility and accuracy. www.ultumus.com
About CoinShares
CoinShares is Europe's largest digital asset investment firm, managing billions of assets on behalf of a global client base. Our mission is to expand access to the digital asset ecosystem by pioneering new financial products and services that provide investors with trust and transparency when accessing this new asset class. CoinShares is publicly listed on the Nasdaq First North Growth Market under ticker CS and the OTCQX under the ticker CNSRF.